Puns are like seeds. Keep planting them throughout conversations, and you'll be memorable. Read the funniest plant puns for inspiration.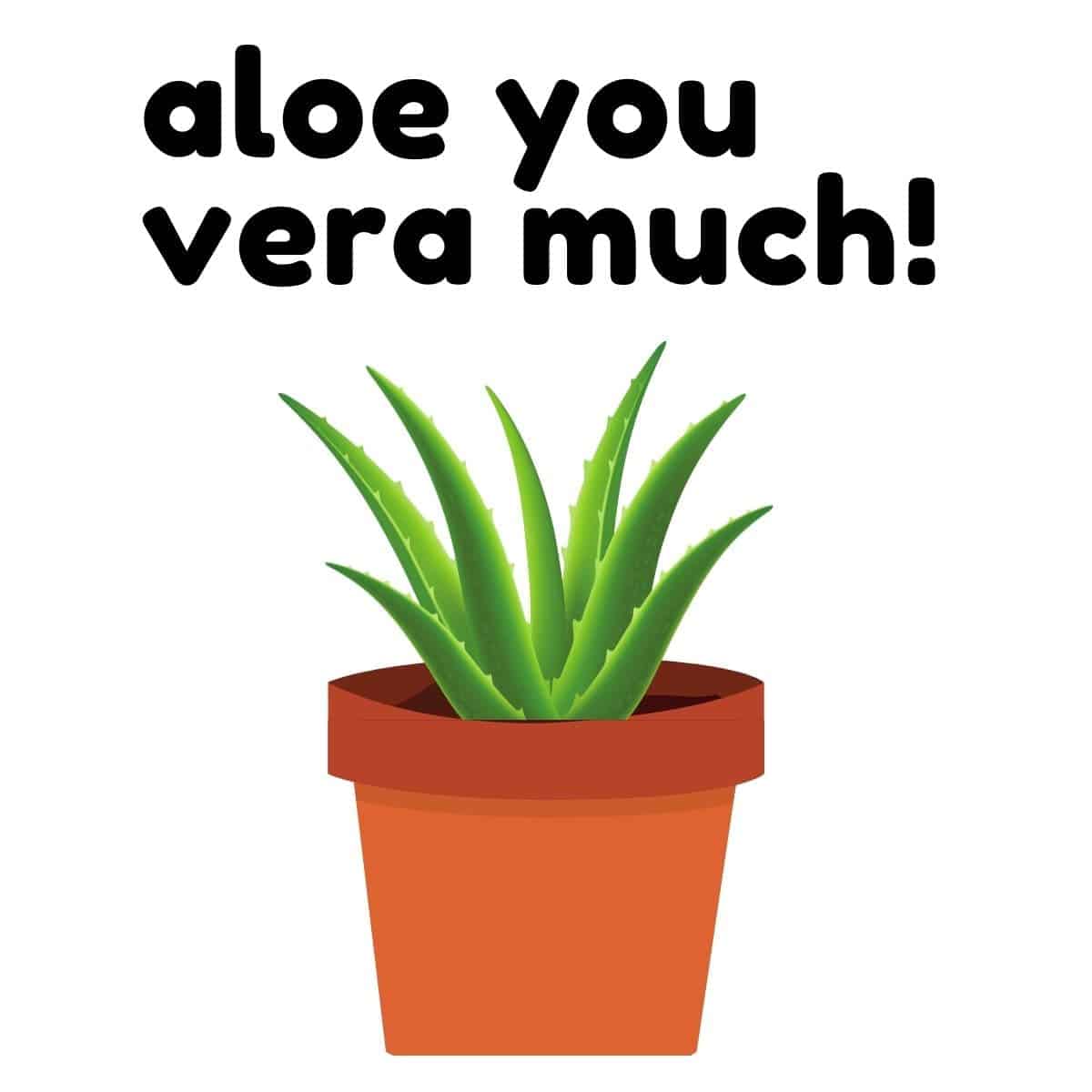 1. Aloe you vera much!
2. I be-leaf you.
3. You grow, girl!
4. Pull up your plants.
Related: 60 funny fall puns that are too gourd
5. What are you looking fern?
6. What's up, bud?
7. Thanks for the encourage-mint.
8. You rose to the occasion.
9. Once you get to the root of the problem, things will bloom.
Related: 45+ gardening puns you'll love if you have a green thumb
10. You're pretty fly for a cacti.
11. You're my bamboo.
12. I'm very frond of you.
13. Botany plants recently?
14. Long thyme, no see!
Related: 20+ nurse jokes that RN-believably hilarious
15. I'm a big dill.
16. You had me at aloe.
17. You make my heart skip a beet.
18. Thistle be the best year ever.
19. Chive never met anyone like you.
20. I wet my plants.
21. Succ it.
22. You're plant-astic.
23. Lettuce do our best.
24. Good chives only.
Related: 30+ funniest bird puns
25. Just romaine calm.
26. Turnip the music.
27. Take it or leaf it.
28. A trillium dollars.
29. Would you rather have pets orchids?
30. You're a shrub.
31. Let's go on the count of tree.
32. Bush it to the limit.
33. Weed-id it!
34. You look pine.
Related: 25+ funny cookie puns
35. You whistle with tulips.
36. I'm feeling daisy.
37. Lotus grow old together.
38. Iris you a happy birthday.
39. Birch, what?
40. I lavender way you look at me.
41. Did you cedar sunset?
42. I maple to help!
Related: 20+ funny jigsaw puzzle puns
43. I could parsley see it.
44. I'm in need of a moss-age.
45. I'm finding inner peas.
46. Let's celery-brate.
47. I need to spruce things up.
48. Remember your roots.
49. I'm excited about the fuchsia.
50. Please be seeded.
51. I think there might be a few leeks.
Related posts:
Featured image by David Em and Canva.
About David Em
David Em is the founder of Box of Puns, which he created to add more laughter and humor to life.