Breakfast is an important meal and helps you start your day with energy. While you're eating, read the funniest breakfast puns.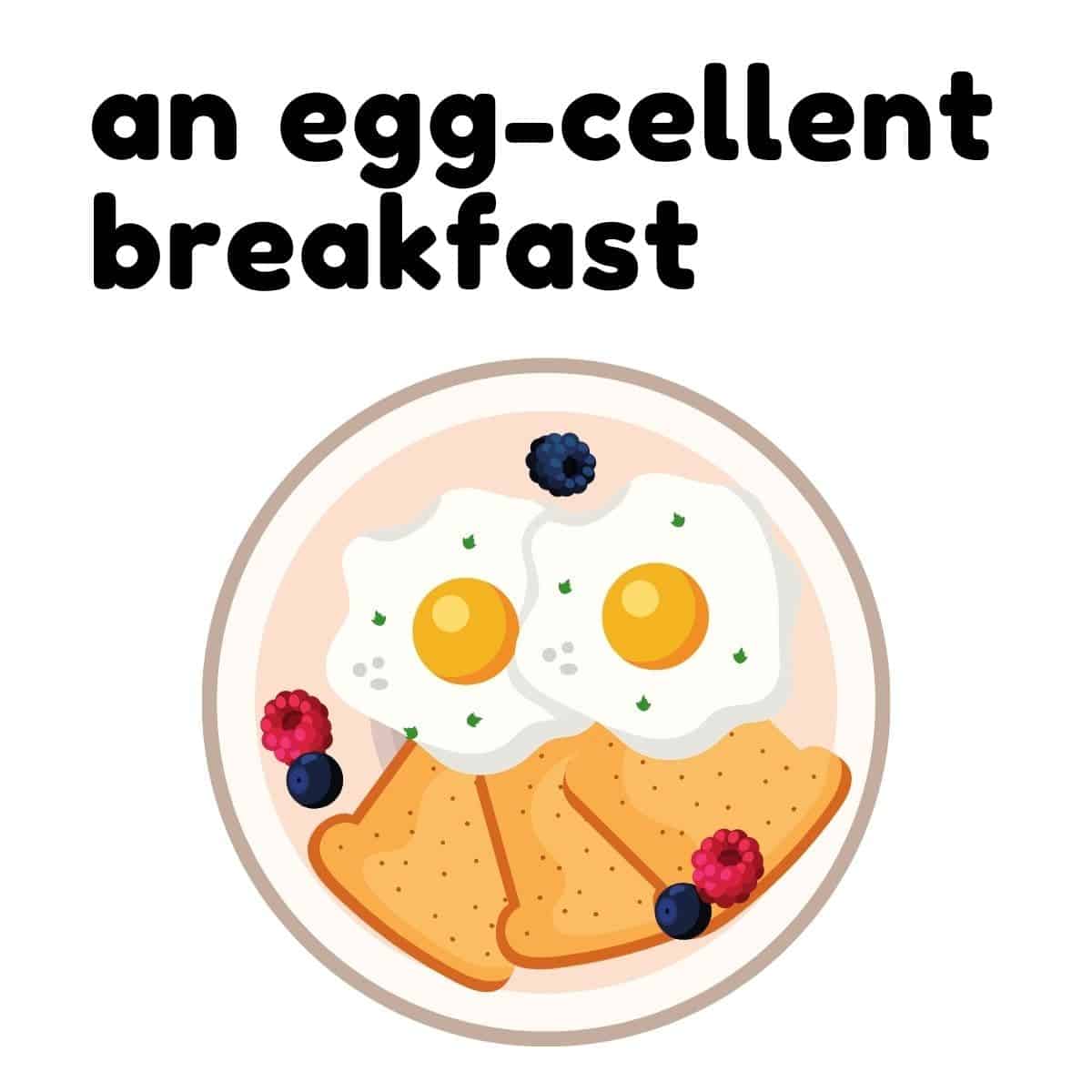 1. Start each day with an egg-cellent breakfast.
2. Raise a toast.
3. You're my butter half.
4. I love you berry much.
5. Don't go bacon my heart.
6. I love you a waffle lot.
7. Omelette it go this time.
8. You're like pancakes. Nobody stacks up to you.
9. Have a brew-tiful day.
10. Thanks a brunch!
11. My dog loves woof-les.
12. For breakfast, Shakespeare made a Hamlet.
13. Egg couldn't even if I fried.
Related: 105+ terrible puns that are so bad they're amazing
14. Oh, crepe.
15. Yogurt to be kidding me.
16. I can be a yolk-ster sometimes.
17. Jokesters love to eat pun-cakes for breakfast.
18. I donut know what to eat for breakfast.
19. What's the cereal number?
20. I was running late and had to scramble when I cooked my eggs.
21. My brother gave me whole milk, but I can only have nut milk with my cereal. How dairy!
22. I find bananas for breakfast a-peeling.
Related: 35+ corny popcorn puns
23. I want to quiche you.
24. When the egg saw the pan, it was terri-fried.
25. There's muffin I wouldn't do for breakfast.
26. Here today, scone tomorrow.
27. Toast for breakfast is my jam.
28. It's been waffle.
29. I pancake my eyes off of you.
30. Cereal killers.
31. Waffles are just pancakes with abs.
32. I can't run out of bread for breakfast because I'm lack-toast intolerant.
33. You deserve eggs-tra hugs.
34. Oats are oat-ally the best.
Related posts:
Featured image by David Em/Box of Puns.
About David Em
David Em is the founder of Box of Puns, which he created to add more laughter and humor to life.