Candles are used to provide light, a good scent, create a cozy atmosphere, or all three. While you're at it, read the funniest candle puns.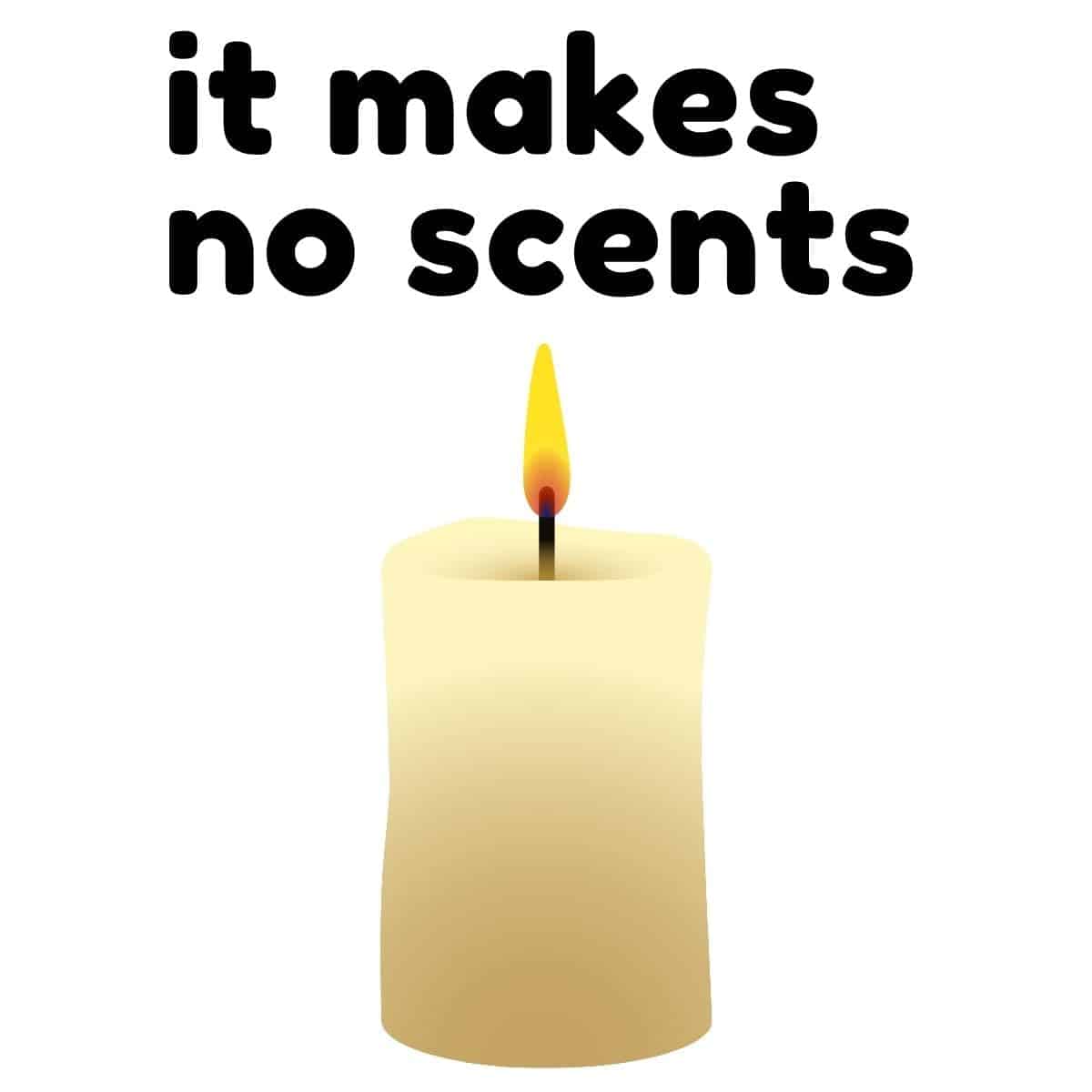 1. It makes no scents.
2. I scent someone to candle it.
3. It created a s-candle.
4. The wick wouldn't light until it finds its match.
Related: 60 funny fall puns that are too gourd
5. Cheers to the wick-end.
6. Better lit than never.
7. Candle it with care.
8. I candle you how much you mean to me.
9. It was an wax-ident.
10. I only have a few scents.
11. Unfortunately, he blew it.
12. How tealight-ful.
Related: 40+ fire puns that bring the heat
13. I'm looking for a match.
14. She runs wick-ly.
15. I'll go next wick.
16. It has reached the wax-imum capacity.
17. Flame it on someone else.
18. You're flame-ous now.
19. I'm here fire the candles.
20. It's too fire. I can't reach it.
21. Lit there be light.
22. Wick up.
Related: 30 best it's so hot jokes
23. If the candle, make it sharper.
24. Lighten up.
25. It's too hot to candle.
26. Candle Jenner.
27. He's a wick.
28. I'm building a burn.
29. You candle me anything.
30. Pay your waxes.
31. It's how we melt.
Related: 20+ hilarious welder jokes
32. Blow the lit off.
33. Focus on the burn-efits.
34. It's time to hi-burn-ate.
35. Fire real this time.
Related posts:
Featured image by David Em and Canva.
About David Em
David Em is the founder of Box of Puns, which he created to add more laughter and humor to life.