There are many varieties of beans. It also comes with many pun options. Read the funniest bean puns. You'll find yourself laughing quickly.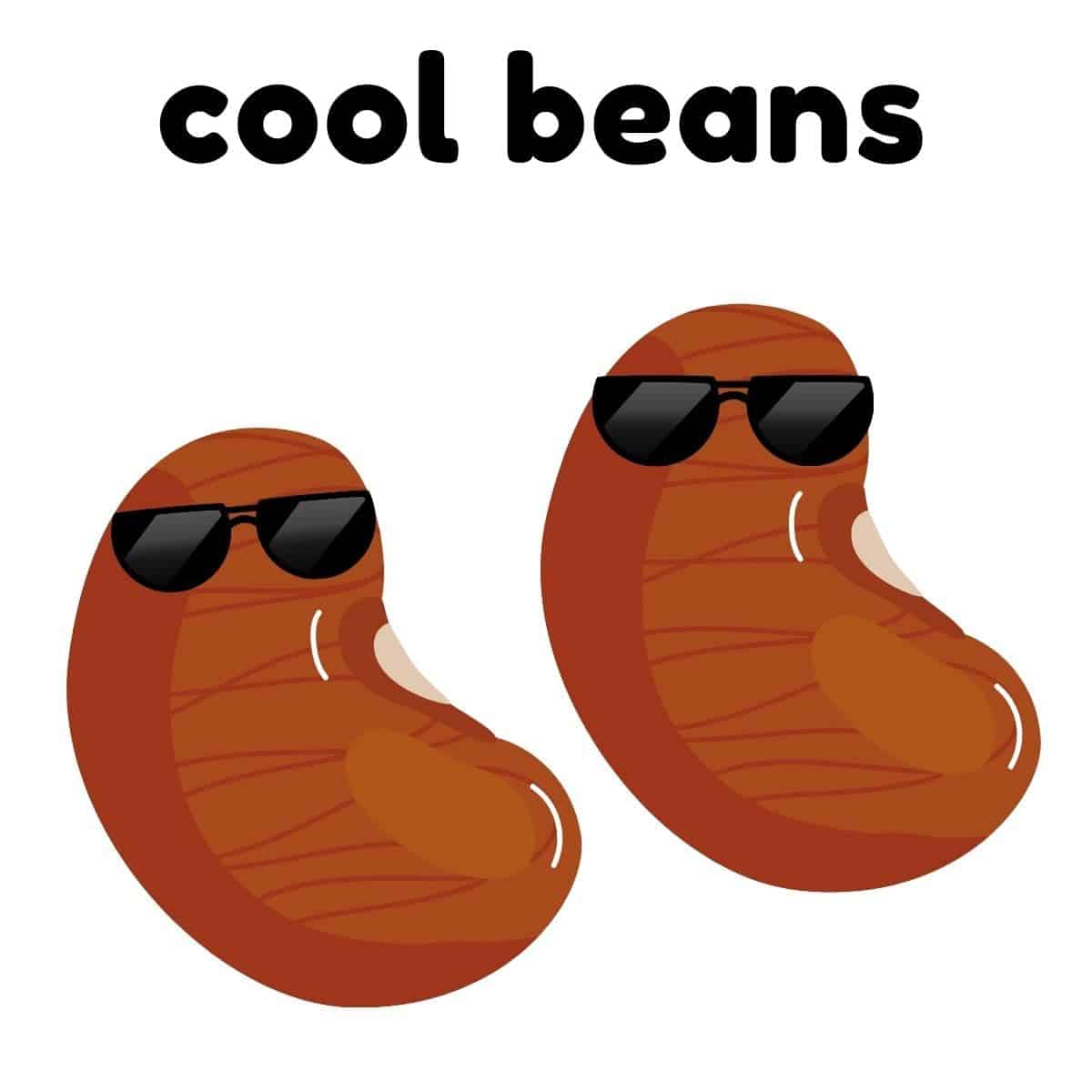 1. I've bean thinking about you.
2. It's bean a while.
3. Cool beans wear sunglasses.
4. You're my favorite human bean.
Related: 45+ soup-er funny soup puns
5. What could've bean.
6. Bean there, done that.
7. Peas, give me a chance.
8. A bean that comes back to life is a zom-bean.
9. Words can't espresso how much you bean to me.
10. Peas out.
11. We've all bean there.
12. You've bean amazing!
13. I guess we're meant to bean.
14. Sorry, I've bean busy.
15. Thank you for bean you.
16. The bean was baked.
Related: 40+ hilarious office jokes for work
17. I'm going to the carib-bean for a vacation.
18. Can you do me a fava?
19. To bean or not to bean?
20. What's the bean-ing of life?
21. I want to bean a tra-peas artist.
22. I didn't mean to inter-bean.
23. I like the peas and quiet.
24. The most self-aware beans are soybeans.
Related: 25+ best avocado jokes
25. Are you kidney me?
26. It's bean-ificial.
27. You're my bean-ificiary.
28. No need to worry, my doctor said is bean-ign.
29. I'm going to sit on the bean-ch.
30. Woah, that's ex-bean-sive!
31. For breakfast, I'll go with the eggs bean-edict.
Related posts:
Featured image by David Em and Canva.
About David Em
David Em is the founder of Box of Puns, which he created to add more laughter and humor to life.