Acronyms are a kind of abbreviation. Some are serious, while others will make you laugh hard. Read and share funny acronyms for a good laugh.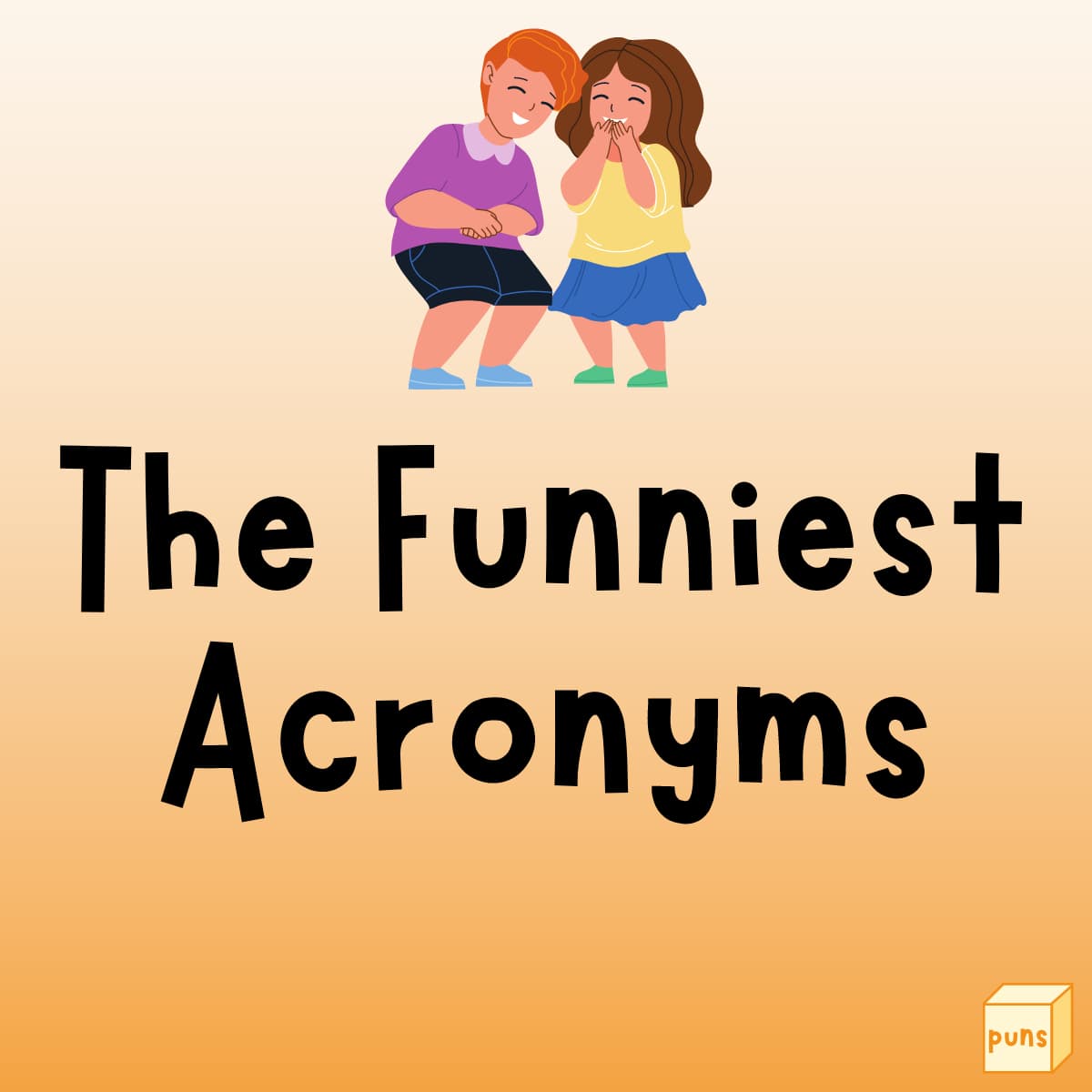 An acronym is an abbreviation using the first letters of words. The distinguishing feature of an acronym is that you pronounce it as a word.
The earliest use of acronyms dates back over 150 years. Now, there are many serious and funny acronyms.
If you're ready for a good laugh, read the following acronyms.
Clever and funny acronyms
ABITHAD: Another Blithering Idiot Thinks He's a Doctor.
ADIDAS: All Day I Dream About Soccer.
ADIH: Another Day in Hell.
BADD: Bikers Against Dumb Drivers.
BING: But It's Not Google.
BOSS: Built On Self Success.
BOYS: Being Obnoxious Youthful Souls.
BUICK: Big Ugly Import Car Killer.
CLASS: Come Late and Start Sleeping.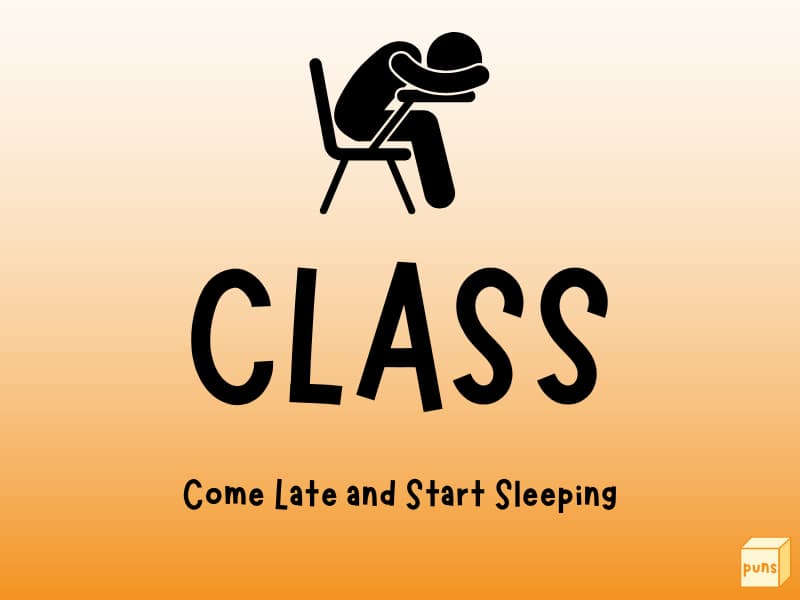 DENIAL: Don't Even Know I Am Lying.
DIET: Do I Eat Today?
FEAR: Forget Everything and Run.
FISH: Forget It Stuff Happens.
FLU: Fluids Leaking Uncontrollably.
FORD: Fix or Repair Daily.
GIRL: Greatly Interesting Revitalizing Life-form.
GITA: Get In The Automobile.
GOMER: Get Out of My Emergency Room.
GOOGLE: Great Online Oracle Generating Legitimate Explanations.
HOMEWORK: Half of My Energy Wasted on Random Knowledge.
HONDA: Had One Never Did Again.
HOPE: Hang On Pain Ends.
JEEP: Just Expect Every Problem.
LADY GAGA: Like All Damaged Youth Great at Getting Attention.
LAME: Laughable and Mildly Entertaining.
LIFE: Living Isn't Freaking Easy.
LOVE: Loss of Valuable Energy.
MAID: Mother Actually in Disguise.
MATH: Mental Abuse to Humans.
MAZDA: Made After Zero Design Analysis.
NAKED: No Attire Keep Eyes Diverted.
NASCAR: Non-Athletic Sport Centered Around Rednecks.
NAVY: Never Again Volunteer Yourself.
NUT: Never Underestimate Teens.
PASS: People Against Stupid Stories.
PETA: People Eating Tasty Animals.
POOP: People Order Our Patties.
PORSCHE: Proof of Rich Spoiled Children Having Everything.
POS: Parent Over Shoulder.
PUB: Pay Until Bankrupt.
SAAB: Sad Attempt at Beauty.
SALT: Same As Last Time.
SCHOOL: Seven Crappy Hours of Our Lives.
SING: Silence is Now Gone.
SINGLE: Stress is Now Gone Life's Easier.
SPAM: Severely Poor Advertising Method.
SPECIAL: Some People Enjoy Crazy Ideas About Life.
STRESS: Stuff to Remember Every Single Second.
SWAG: Stuff We All Get.
VISTA: Very Irritating System Try Another.
VOLVO: Very Odd Looking Vehicular Object.
WIFE: Washing, Ironing, Feeding, Etc.
WOMAN: Watching Over Man's Absurd Notions.
Related: Funny Lego Puns That'll Have You in Pieces
Featured image by David Em/Box of Puns.
About David Em
David Em is the Founder and Lead Punster of Box of Puns, which he created to add more laughter and humor to life.